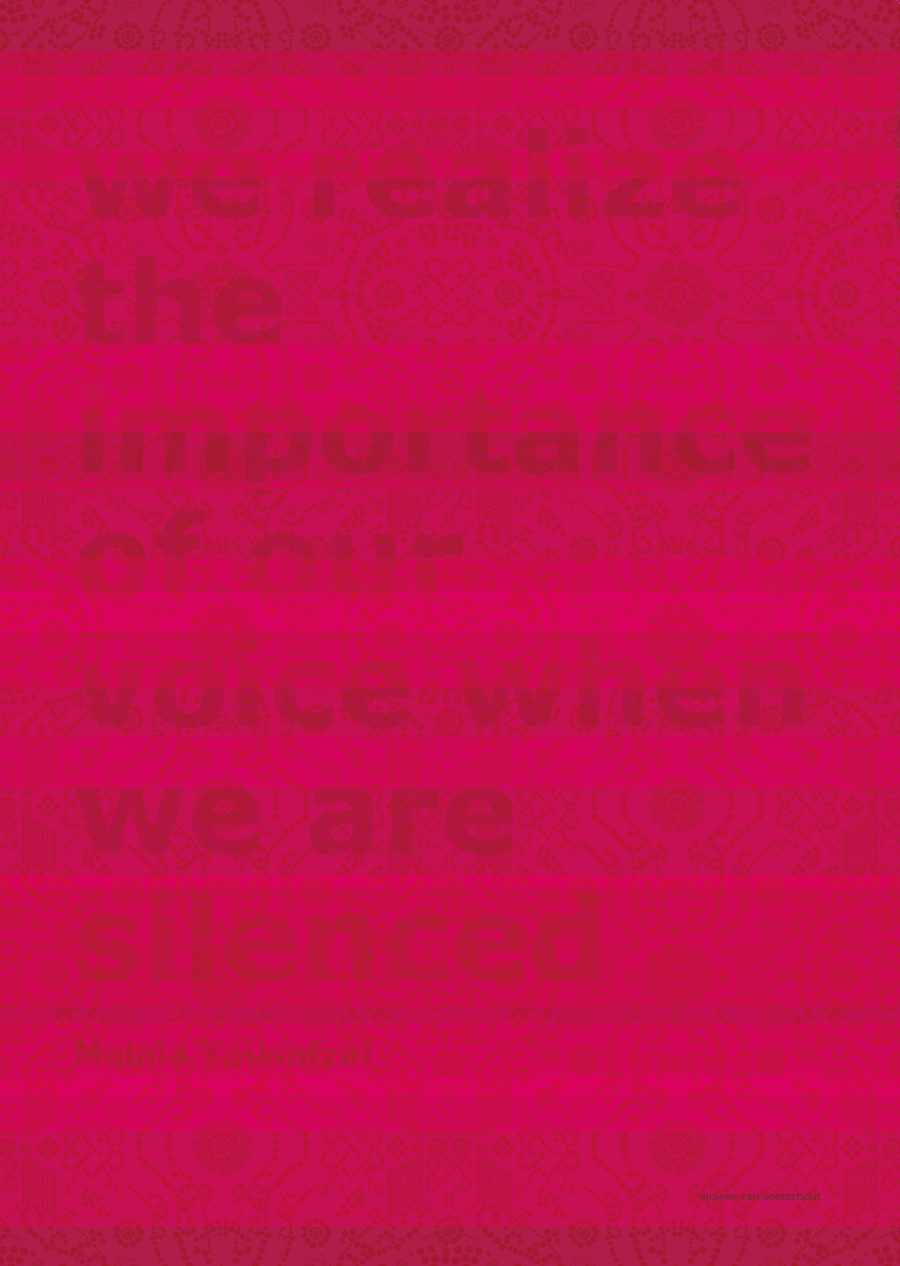 De ontwerpwedstrijd in 2014 stond in het teken van het tweehonderd jarig bestaan van ons Koningshuis en had het overkoepelende thema voorbeelden. Mijn affiche is een weerspiegeling van de strijd van Malala Yousafzai tegen de Taliban. Zij strijdt voor het recht op onderwijs voor meisjes en de gelijkheid tussen mannen en vrouwen.
De verschillende lagen van mijn ontwerp laten haar strijd en tegenslagen zien, waarbij het kant symbool staat voor de gesluierde vrouwen.
Mijn affiche werd uitgekozen voor de expositie en was te zien van 7 juli tot 30 september 2014.
The 2014 design competition was dedicated to the bicentennial of the Dutch Royal Family and had the overarching theme 'Examples'.
My poster is a reflection of Malala Yousafzai's struggle against the Taliban. She fights for the right for education for girls and the equality between men and women.The different layers of my design show her struggles and setbacks, while the lace symbolizes veiled women.
My poster was chosen for the exhibition and was displayed from July 7 to September 30, 2014.